ANALYTICS & INTELLIGENCE
Data Analytics is
the New
Competitive
Imperative
INFORMATION SECURITY
Avoid the Underground
Economy of Data
Breaches
BUSINESS OPERATIONS
Best Practices in
Contract
Management
Consulting and Assessment Services

Your business has problems, and iBridge has solutions. Our consulting services team will work hand-in-hand with you to define and map your business-critical issues and set you on the road to success. We'll get you back on track and moving in the right direction, with strategic planning, legal and regulatory compliance, document management, and contract reviews, as well as our renowned data and technology systems expertise.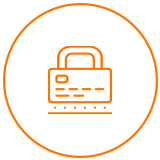 Information Security Management
You have a data protection obligation to your organization, its employees, your customers, vendors, and stakeholders. The current data breach, malware and ransomware risk is constantly evolving. Your information security management (ISM) practices reviewed and refreshed constantly mitigate your data risks. Contact iBridge for a full system audit of your ISM infrastructure and processes, and a plan to implement, upgrade, and sustain a certified, best-in-class system tailored to your unique needs.
Business Process Optimization
Your management and directors demand that you make the best, most effective use of all your operational resources. With iBridge's help, you can be confident that you are achieving the optimum productivity and lowest cost while remaining responsive and competitive in today's dynamic marketplace. We bring our experience and proven models to your business process optimization (BPO) planning and implementation, to ensure a smooth transition and immediate cost savings.
Facilities Disaster Recovery
You can do everything right, but still lose control of your operations and all your data, due to a natural disaster or other major disruption. Be prepared for anything, with a recovery plan from iBridge. We will step in at a moment's notice, with trained personnel, data backups, and a full suite of emergency fail-over services to prevent downtime, no matter what comes your way.
Contract Review Services
Your company engages in all sorts of contractual relationships, and iBridge has your back. We'll review your contracts to be sure they comply with the latest laws in every relevant jurisdiction, and to amend any unfavorable terms that might expose your company to risk of litigation.
HIPAA Assessments
Medical information and patient records are subject to enhanced scrutiny and reporting, and enforcement of the Health Insurance Portability and Accountability Act (HIPAA) has become increasingly stringent in recent years. If you haven't conducted a full HIPAA assessment lately, call iBridge today. Our information security experts are fully versed in the privacy and security rules defined by HIPAA, as well as reporting requirements defined by the HITECH Act. We'll manage your security audit, using our proven assessment methodology, to ensure that your organization is fully compliant with all regulations and best practices for handling medical records.
Computer Forensics
Let's hope you'll never need this service, but if you do, come to iBridge for a purpose-built system that manages all the electronically stored information (ESI) to support your case before, during, and after litigation. You'll have secure access 24/7/365 from anywhere in the world, through iBridge and our international data center partners. All iBridge forensic systems and processes are fully compliant with data privacy laws in every country where we do business.
Legal Consulting Services

During the trial process, you'll collect and amass an unbelievable number of documents, and it takes a lot of hours to sort, code, and categorize every digital page for quick retrieval. Don't go it alone. Let iBridge take this time-consuming, tedious task off your hands. We're one of the top four coding service providers, and our accuracy and responsiveness are second to none. We handle objective and subjective coding, delivering high quality at an affordable price. No job is too big or too small.
Damage Assessment Analysis
Settlements or trial achievement in corporate litigation or arbitration
can hinge on how well you can present a salient chronicle of "what if" when you have competing damage claims. We can help.
Our goal is to be a trusted resource for all your legal support needs.
We help you stay on top of the trends that are important to your business, with a Daily Digest of today's hot topics. This valuable resource is delivered to your inbox every business day, free of charge. Subscribe now, and don't miss out on a single issue.
iBridge is happy to share our unique perspectives, which are based on more than a decade of technology partnerships. Join the conversation, when you read and comment on our blogs, case studies, or newsletters.
We're proud to be a trusted, long-term partner to some of the world's best companies. Our clients turn to iBridge for solutions to problem after problem, and we continue to create value for them over years of dedicated service.
That was the last of it. Phew. Thank you for all your help on this. You did an amazing job and really reduced a lot of my stress from this project. Please feel free to submit your final invoice at any time. We would appreciate it if you could do so before next Tuesday. I can't remember if I have already provided a PO for this month. If you need one please don't hesitate to let me know. Thank you.
IKON Office Solutions, Inc.
I just wanted to thank you and your team for doing such a great job and turning our project around so quickly. The client will be delighted to receive this project today, 3 days ahead of schedule. We will certainly send more work your way.
Capitol Digital Document Solutions
Earth Class Mail made the strategic decision in 2009 to partner with iBridge to process confidential and time sensitive digital information. The partnership required the iBridge to complete data processing and QA within one business day. iBridge handled the initial volume of 30,000 transactions a month in 2010 and has stayed on track as those volumes are now 80,000 transaction a month in 2016. The iBridge team consistently performs at a high-level with high accuracy, and proved, very agile as the platform, and processes changed over the years. The cost benefit by partnering with iBridge helped control day to day operating expenses that allowed Earth Class Mail to continue with its growth strategy. I would highly recommend the iBridge team to anyone looking for help with their business processes.
iBridge is great to work with. Their goal is that the customer is happy with the end result, and they make every accommodation to ensure they've deliver the product that you as the customer expect. It was also a tremendous benefit to us that they were able to set up and complete the imaging work on-site at a competitive price instead of shipping the documents to them. It allowed us to continue active use of the documents through the imaging process without an interruption to our business.
We all get used to "no news is good news" within our industry, but with the job that you and your team did for me these past few days, I didn't think silence would do justice to the amazing job you all did. I wanted to take a moment to thank you and your entire team for the way that you all handled my project. From the very beginning, you and your team took this on without any hesitation and performed even better than I had expected, which soothed my nerves greatly. I can't thank you enough for you and your team's efforts, your assistance saved my client many millions of dollars, I know the project wasn't that large, but it is to this date, the most important project we have had. Thanks for always being the best partner I could have ever asked for and for always being willing to take on any task no matter how small or large it may be.
We are a service bureau; we typically process 80 to 100 discreet projects each month. A large percentage of these projects require either data capture from image or image review and manipulation. We used to perform these operations with in-house staff, but we were not able to scale our staff to keep pace with our capacity requirements. Ten years ago, we started partnering with iBridge, we were initially impressed with their competence, accuracy and their ability to quickly scale up to keep pace with our rapidly changing requirements. In the ensuing ten years, iBridge has become not only a valued partner, but also an integral part of our daily production workflow. To borrow from an old workplace adage, "you will never get fired for choosing iBridge"
iBridge has been a critical part of our operation for the last six years. They have processed 10's of thousands of documents a month for us with world-class accuracy. The team is committed to being the best with a strong focus on accuracy, speed, and process improvements. We can count on iBridge to manage the process from end to end, updating training materials, and performing against SLA's. As a result, they not only give us time back, they have given us peace of mind.
We have worked with iBridge over the years on strategy for litigation matters and developing plans for consolidation of services to drive efficiency and reduce operational costs for the firm. They are reliable, neutral and never hesitate to provide advice and analysis to help us make critical decisions. We have clear visibility in the areas of work due to the collaborative nature of the work performed.
Trial attorney and firm leader
Over more than a decade of service, iBridge has had the privilege to work with some of the finest companies in the world, large and small.
Bring your business challenges to iBridge, and your business priorities become our priorities. We work with you in a partnership that's so close, you'll feel like iBridge is your own in-house team rather than a service provider. For our part, we get the job done on time and under budget, and without disrupting your business operations.
Allow iBridge to help guide you to finding a consulting and assessment service suited for your needs! Contact us here.